The Monaco White Wooden 6 Drawer Wide Chest is the perfect long-lasting storage solution for any bedroom, featuring an excess of storage room in a beautifully discrete design that will conceal your belongings for a completely modern and organised bedroom.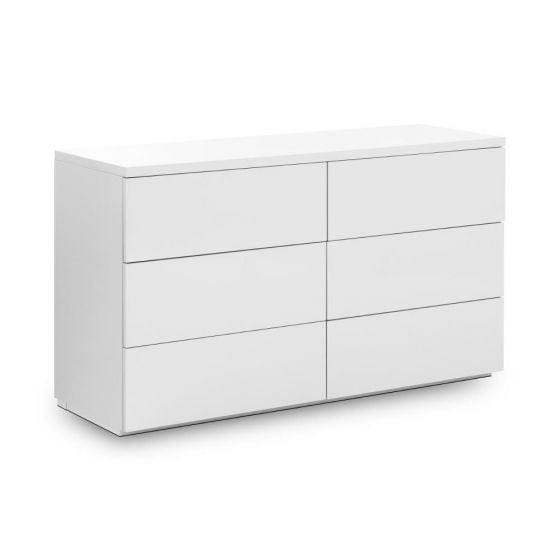 Today's Bedroom Furnitures Deal:
Monaco White Wooden High Gloss 6 Drawer Chest from £299.99 (at Happy Beds)
Description
Six wide-structured storage drawers for complete bedroom organisation
Reliable wooden construction with high-gloss finish for further protection
Beautifully brightening white finish to complement all colour schemes and interior
Large surface area to promote the display of personal items for a decorative touch
Touch-open drawers offers complete discretion and a timelessly modern aesthetic
Coordinating stylish furniture available to create a consistent theme
Efficiently flat-packed for ease of delivery and storage
Colour variations available to adhere to all style preferences
The Monaco White Wooden 6 Drawer Wide Chest features an eye-catching white finish which will not only appeal to all colour schemes and decor, but will also offer a brightening effect to your bedroom. The high gloss finish of the Monaco White Wooden 6 Drawer Wide Chest offers a timelessly modern appeal and will maintain a clean exterior to the storage solution, with a discrete design to conceal your belongings for a consistently tidy bedroom.
….
---
My Amazon Picks
You May Also Like