Medium Firm is the level of support to the body, suitable for average to heavily weighted people.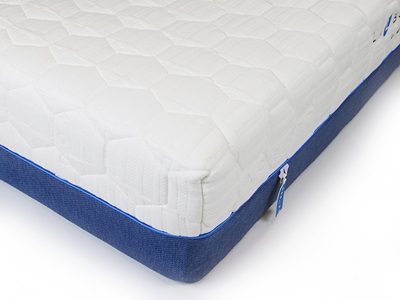 Lazboy Vegas Reflex Foam Mattress (from £424.15) at Mattressman
Medium Firm, Reflex Foam, Memory Foam, Free Next Day Delivery
Available in sizes: Small Single | Single | Small Double | Double | King Size | Superking
Description
Vegas
Are you an avid lover of all things foam? If you are, then you'll love this all-foam mattress from La-Z-boy. Consisting of 3 layers of different kinds of foam, the mattress also has an incredibly soft micro quilted cover. Read on to find out more about the brilliant qualities of the Vegas from La-Z-boy.
About La-Z-boy
The La-Z-boy brand came to be about in 1920's America, where it first became known for designing the reclining wooden garden chair. Since then, they have become pioneers in creating high-quality furnishings such as chairs, sofas, recliners and of course, mattresses. They are so confident in the quality of their mattresses that they offer a 10-year guarantee with the Vegas.
---
View More – Most Popular Mattress On Amazon
[asa_collection tpl="my_template" items=10 type="random"]mattresses[/asa_collection]
Related Items