Medium Firm is the level of support to the body, suitable for average to heavily weighted people.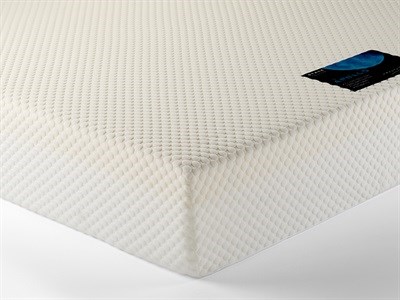 Healthosleep Apollo Reflex Foam Mattress (from £339.15) at Mattressman
Medium Firm, Reflex Foam, Memory Foam, Free Next Day Delivery
Available in sizes: Small Single | Single | Small Double | Double | King Size | Superking
Description
Apollo
Award Winning Mattress Designed by Mattressman , For those foam fans out there you will certainly love the Horizon Apollo mattress, and the most affordable model in the Space Collection by Healthosleep. This Mattress has been copied by other online retailers but we have the original Apollo and the best, also with the same specifications since 2014 , Designed and Named Apollo by Mattressman, we are proud that our specification has been recognized and reviewed as an award winner
Foam layers
Over the years there have been many developments with how we can work with memory foam. The Apollo can mould to the contours of your body to relieve pressure, correctly align the spine and prevent the development of aches and pains. This mattress has a medium firm rating.
The Apollo contains two different types of foam: firstly is the generous 75mm layer of V60 memory foam. This adapts to the shape of your body to improve circulation and support pressured areas of the body. Secondly is the thick layer of reflex foam which forms the base of the mattress. Whilst it's a little firmer than memory foam, it means you won't experience that uncomfortable sinking sensation associated with thinner, less expensive mattresses.
Other qualities
The Apollo is an easy care mattress, it has a removable cover so it can easily be washed. On top of this it doesn't require turning, however rotating is advised every now and then to increase the longevity of the mattress. Lastly, you can have a super easy time getting this mattress into your house because the Apollo is vacuum packed. This means it's easy to get into your bedroom and simply unpackage to inflate.
---
View More – Most Popular Mattress On Amazon
Related Items