1. Emma Original Mattress
(#1) Top of the Which? mattresses comparison table
Awarded a Best Buy 2018 and Top scoring in the Which? Mattresses comparison table. Its Maximum adaptability results from the optimal combination of a pressure-relieving Airgoce
l layer, viscoelastic memory foam, and reassuringly supportive cold foam.
Best on Test mattress. A Which? Best Buy mattress, June 2018.
Our aim at Emma is simple, to create the UK's best mattress for all body types. With our new Emma Original, we believe we have done just this. Over the past 12 months, we have collected feedback from all Emma customers and worked closely with the latest developments in foam quality to arrive at a product which improves on Durability, Body Support, and Ease of Use. Our expert product development team believe this product to be the best we have ever produced. Try now for 100 free nights!
Popular Sizes
UK Single 90 X 190 cm
Double 135 X 190 cm
King Size 150 X 200 cm
Super King Size 180 X 200 cm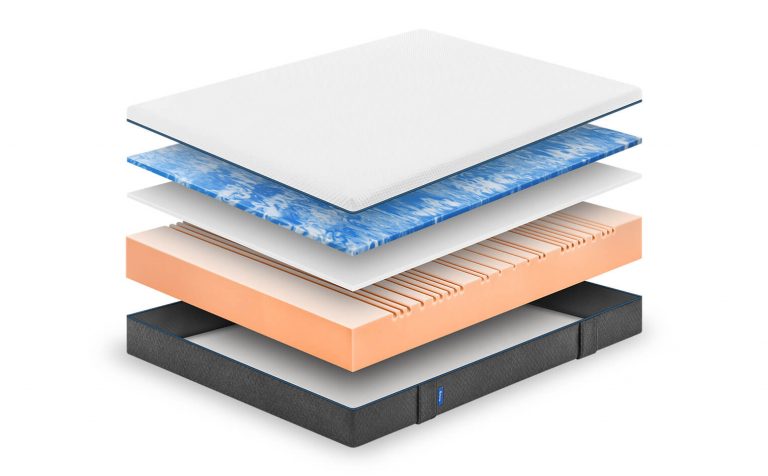 (#2) Main Features of the Emma original mattress
Body support
The conformable Next Generation Airgocell® foam which can adapt to any body shape thanks to its point elasticity. The advanced 3 layer zone profile improves pressure distribution of the body effectively and supports this adjustment so you can sleep well in any position.
Pressure relief
By combining the different materials and structures, an optimal pressure distribution can be achieved. This creates ideal conditions for a restful sleep, because only then can your body regenerate overnight.
Breathability
The breathable Airgocell® foam allows for optimal ventilation due to its open pores. In addition, the cover with climate control fiber provides a particularly fast moisture removal, which ensures a completely pleasant sleeping climate.
(#3) Built to let you sleep better.
Emma invested a great deal in developing a mattress that optimally supports and relaxes your body at the same time. We achieved this by combining 3 special layers to keep your dreams as sweet as possible.
Climate regulating and elastic
The top cover consists of special climate fiber that regulates humidity. At the same time, it is so elastic that it fits the core of your mattress, perfectly. The cover is removable and machine washable.
Pressure Relieving Visco-Elastic Memory Foam
The visco-elastic memory foam in the intermediate layer distributes pressure in an optimal fashion. This material is a modern marvel, because it keeps you comfortable in any sleep position.
Supportive Cold Foam
Our cold foam supports you where it matters. The firm, bottom layer provides the necessary counter pressure, whatever your sleeping position, and offers comprehensive support for your lower back.
Breathable Air Comfort Cover
The grey side cover with 3D-mesh supports air circulation, gives the mattress a stylish look and grips the underside thanks to the practical non-slip elements. Now with handles.
Construction
– Breathable and adaptive Airgocell® foam
– Pressure relieving visco-elastic memory foam
– Supportive cold foam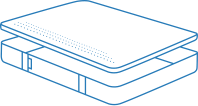 Materials
Removable and washable top cover out of 100% polyester. The side cover is made of 100% polyester. The bottom cover is made of 89% polyester and 11% polypropylene.
(#4) Emma Original quality composition
Breathable Mattress Cover
Modern, breathable, Washable
The innovative mattress cover not only impresses with its contemporary design characterised by modern simplicity but with its particularly customer-friendly handling. It was specially developed to allow for constant air circulation.
Open-pored Airgocell®foam
The material your dreams are made of
The open-pored Airgocell ® foam we created provides the best conditions for a relaxed and comfortable sleeping environment. Thanks to its excellent air permeability and comfortable suspension functionality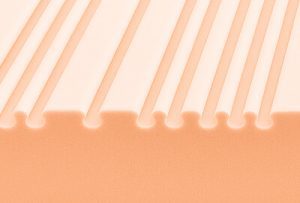 Shoulder zoning
Comfortable support in every situation
The shoulder zone promotes a healthy and optimal weight distribution in the shoulder area ensuring the perfect spinal alignment. It is, so to speak, your personal dream assistant for a restful and pleasant sleep. Relaxation meets health.
(#5) Stress-free sleep or your money back
100 night test at no risk
10-year guarantee
Free delivery & returns
(#6) Made in Britain
Emma is produced in the United Kingdom
Emma is produced in England and many parts of the precision manufacturing process are completed by hand in England. Your Emma is sent directly from there to your door. Local manufacture also means we can offer you Emma at the very best price.
(#7) Where to buy Emma mattress?
Best Emma mattress deal from Wowcher – Discount up to 71%.
2. Simba vs Emma Mattress
Both Simba and Emma are part of the 'bed in a box' revolution – producing advanced mattresses for reasonable prices. All of these mattresses have similar features, but in this guide we'll look at which one is best suited to your requirements and compare the two.
(#1) Price and sizes
Both manufacturers make their mattresses in a range of UK and EU sizes. However, the Emma mattress stops at a super king whereas the Simba goes up to an Emperor mattress at 200cm by 200cm. Emma mattresses are around £50 cheaper across the board in comparison to the Simba.
(#2) Layers
Both mattresses have five layers, including a layer of microcoils. The biggest difference is that Simba's mattress has a top layer of latex foam, whereas the Emma's top layer is made from responsive poly foam.
Simba
Cover – 100% polyester cover.
Top Layer – A 5cm latex foam layer, designed to provide most of the cooling, bounce and comfort.
Second Layer – A 2cm layer of foam encased microcoils, working to provide contour to the sleeper.
Third Layer – A 3cm memory foam layer, which acts as a transitional layer between the foundation and microcoils.
Bottom Layer – A 15cm layer of support foam, providing most of the shape for the mattress.
Emma
Cover – A two-tone white and grey 100% polyester cover, designed to allow the mattress to breathe.
Top Layer – A 4cm layer of responsive poly foam, designed to provide pressure relief, bounce and cooling.
Second Layer – A 2cm layer of microcoils, designed to relieve pressure and add more bounce and breathability. They also provide additional softness to the sleeper.
Third Layer – A 3cm layer of memory foam, providing a soft transition layer from the coils to the base foam, as well as contouring to the sleeper's body shape.
Bottom Layer – A 16cm layer of support foam that acts as the deep compression support for the mattress.
Both mattresses are 25cm deep.
(#3) Firmness, Comfort and Support
Both mattresses have a medium firmness rating so are easily comparable. Let's look at the pros and cons of each mattress in this department.
Simba
Due to its top layer of latex, the Simba is both responsive and comfortable, and is highly breathable.
The layer of microcoils help to create a good level of sinkage without any pressure points being created.
The microcoils also help to add a little more bounce than you would normally get from a foam mattress.
The contour and hug of the Simba provides a great mix of sinkage, contour and support.
However, if you're a stomach sleeper you may find that the mattress tries to contour around you too much.
Emma
The combination of microcoils, poly foam and a thin cover mean that the Emma mattress is extremely good at keeping sleepers cool at night.
Has a higher level of bounce than most foam mattresses.
Does have some motion transfer but the build of the mattress absorbs energy well and helps to dissipate the motion.
Balanced level of sinkage means that you never feel stuck in the mattress.
As with the Simba mattress, you may find that the Emma isn't the best choice for a stomach sleeper.
(#4) Other Factors
Both companies offer a trial period of 100 nights, with a full refund if you're not satisfied and come with a 10-year guarantee. You can also apply for up to 12 months interest free credit to pay for the mattress, and there's free one-day delivery to most of the UK.
Do bear in mind that as these mattresses come delivered in sealed boxes they will have a rubbery smell when first extracted. They need a good few hours in a room with the windows open before you sleep on them.
(#5) Which mattress is best for me?
Both mattresses offer appealing factors, but here are some factors to help you decide which mattress will best fit your requirements.
Simba
We'd recommend this mattress if:
You want a hybrid mattress. The Simba uses latex, microcoils, memory foam and a 7-zoned support foam. All this makes for a responsive mattress with good support.
You sleep on your side or back and want a mattress that responds to pressure in a faster manner than most foam mattresses.
You want good edge support. Because of the extra layer of foam around the perimeter of the coils, the Simba maintains its support around the edges.
Emma
(#6) We'd recommend this mattress if:
You want a mattress that responds quickly to pressure points, due to its combination of responsive poly foam and microcoils.
You want a cooler mattress with a high level of breathability.
You sleep on your side or your back.
You can view more information about these mattresses below.
➧ View all Simba mattresses | ➧ View all Emma mattresses
3. Emma Mattress Review
"One friend recommended it to us and we decided to try it. I mean they said if we didn't like it, we could return it within 100 days so what could go wrong? At the beginning I was not convinced at all. It was a little too firm for me and I've never tried a memory foam mattress before. I contacted the customer service team and they offered me a free "comfort layer" to make the mattress softer. it did the trick! We both have restful night's sleeps and no problems since"
Jane, 37
"I am so picky when it comes to mattresses. I've never have been fully satisfied with any of my previous ones! We have had this mattress for last 1 month and could not be happier. Really comfortable and it doesn't smell like other mattresses we tried in stores."
Alice, 67
"After sleeping years on my previous mattress i decided to change and opt for the Emma Original Mattress after hearing so many great reviews, i also have a really bad back and the reviews i have heard are true. It really is helping my back and I now sleep better than ever and i am really happy that i bought this mattress. Delivery was efficent, everything ran smoothly. I would highly recommend this mattress for anyone."
Fred, 21
---
➧ Read more: Eve Mattress Review
Related Items