If you're looking for the best pocket sprung mattress for an adjustable bed, we can help. We explore the best options to help you sleep comfortably. Here are some of the best-selling models of LAYBROOK in the UK
Best Pocket Sprung Mattress for Adjustable Bed UK
ALL MATTRESSES HAVE A 7 NIGHT FREE EXCHANGE POLICY. (If it is unsuitable, you get a free exchange)
They will deliver your mattress, take all packaging away and can even take your old mattress away. You have the peace of mind that if you want to exchange the mattress for a firmer or softer feel, they will do this free of charge.
#1. Standard Pocket Sprung Mattress for Adjustable Bed
LAYBROOK
This mattress is free with any of our domestic adjustable beds.
If purchasing a Laybrook bed this mattress comes free with any domestic electric adjustable bed (excludes care home beds, eg classic care home bed). View More »
This coil sprung mattress has springs with no roll together technology to give unrivalled support in a sprung mattress. They are hand finished and have different densitys of foam on top so you can be sure that whether you choose a soft, medium or firm feel to the mattress you will get a superb night sleep. This sprung mattress has foam layered on top encased in a poly cotton cover for a sumptuous comfy feel No sprung mattress is designed 100% for an adjustable bed as a bunching or ridge of the upper materials may appear accross the mattress where it bends, the more the mattress is bent the more of this bunching occurs… Each mattress is made individually for you and to YOUR WEIGHT, so if you have a dual bed and one person is 10 stone, the other is 18 stone and both want a medium feel they will be different mattresses, unlike some companies we manufacture to your specification.
---
#2. Superior Pocket Sprung Mattress for Adjustable Bed

Think of a spring inside your mattress standing vertically, when you put pressure on the coil it moves in a downward motion and springs back when released, when you bend a bed/ mattress and then put pressure on the spring the spring moves in the wrong direction (instead of up and down the spring is at an angle and is forced sideways), this can also cause a ridging effect of the materials on top of the springs (bunching) see below, other companies also use springs with a metal wire around the mattress to keep the springs in place (if you feel the side of your own mattress the upper edge will have the wire encircling the whole mattress this keeps the springs in place) we either use foam or cotton encircled around the edge of the mattress just another way Laybrook understand what is needed to make your choice as easy as possible we know adjustable beds inside and out beat that!
This mattress has cotton/natural fibers top and bottom to keep the person extra cool at night, with 1 ½ inch pocket sprung system (any smaller makes the mattress extremely heavy and is un-necessary) this is the ultimate comfort in sprung mattresses specifically made for adjustable beds giving the correct support whether you require a soft, medium or firm feel you will feel supremely comfortable and cool.
---
#3. Memory Pocket Sprung Mattress for Adjustable bed

Incorporating the latest technology, this pocket sprung memory foam (or Visco Elastic) is a temperature sensitive material. When we lay on our side, the highest pressure points are on our hips and shoulders. This pressure firstly restricts our blood flow (you may have noticed that you sometimes wake with pins & needles or a numb arm). This pressure also creates heat (as on all mattresses), and because the memory mattress reacts to heat, it softens more in just those areas. This results in a more even weight distribution over the length of the mattress, therefore less pressure, so reducing 'toss and turn' during the night. Reduced movement means more non-REM sleep (the deep sleep our body needs to rejuvenate itself), which is why it is perfect for sleeping on.
"Cool Foam Mattress" this mattress can have castling as shown in the picture below, which allows the air to be drawn in to flow through the mattress and keep you cool as you turn in bed. It also has open cell technology, again for breathe-ability, which will keep your body at an even temperature throughout the night. The removable washable cover is made from double stretch cotton, which allows maximum ventilation and helps any moisture evaporate quickly.
---
Adjustable Mattress Buying Guide
If you're looking for a mattress that offers extra support and comfort, an orthopedic, medical grade foam mattress is excellent for sleepers with wide ranging conditions- from back pain to arthritis.
With an adjustable bed you can find your best sleeping position pretty quickly. However, finding the best mattress for an adjustable bed or base could take a little longer. This guide will help you work through the various types of mattress and their features to find the one that's right for you.
(1) Mattresses Suitable For Adjustable Beds
When looking for a suitable mattress for your adjustable bed, there are a few things you need to take into consideration;
Each adjustable bed is different so check the specifications before you make the purchase
Some innerspring mattresses are not suitable for use on adjustable beds as bending can cause damage
Beds with hard elements cannot be used on an adjustable bed
Not all mattresses are designed for use on an adjustable bed, so make sure you check the warranty
(2) What different types of mattress are available for adjustable beds?
Knowing what the best mattress for an adjustable bed is depends on which bed you pair it with. You can choose from the following mattresses:
Pocket Sprung Mattress for Adjustable Beds
Memory Foam Mattress for Adjustable Beds
Latex Mattresses for Adjustable Beds
Hybrid Mattress for Adjustable Beds
Orthopedic Mattress for Adjustable Beds
(3) How to buy a mattress for an adjustable bed?
Buying a mattress is not a short-term investment so it's important to look for a reputable seller whether you're purchasing directly from the manufacturer, a high street retailer or online.
(4) Where to buy a cheap mattress for adjustable bed online?
We recommend you do thorough research about the product and also about the company. This will ensure that you're buying a quality product.
One of the important considerations when buying a mattress for your adjustable bed online is the return policy. If the product is not suitable for you or your adjustable bed, it's important to know you can return it without any hassle.
It's also worth looking into whether the seller has any aftercare service built into your purchase of the product.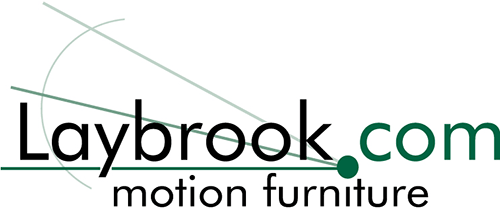 https://www.laybrook.com
Adjustable Bed Mattresses from Laybrook
All beds come as standard with the original foam mattress(es) made for adjustable beds, if you are purchasing a bed from Laybrook these are free.
If you wish to upgrade your mattress you only pay the upgrade price on the Mattress Upgrade Page.
ALL LAYBROOK MATTRESSES HAVE A 7 NIGHT FREE EXCHANGE POLICY. (If it is unsuitable, you get a free exchange)
We will deliver your mattress, take all packaging away and can even take your old mattress away. You have the peace of mind that if you want to exchange the mattress for a firmer or softer feel, we will do this free of charge.
Related Items